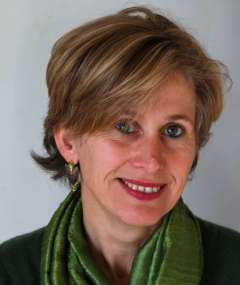 About Me
I trained at the London School of Classical Homeopathy from 1998 - 2002. I then went on to do a further 2 years post graduate training with Jeremy Sherr at Dynamis.

I have done further training in Infertility with Foresight and I am trained in the Liz Lalor Fertility Programme.
I also have specialist training as a Chrysalis Effect Practitioner - working alongside people with Chronic fatigue,ME, and Fibromyalgia.
I have a diploma in Nutrition and I am interested in the medicinal properties of food, and how making better food choices can impact on our health.
I use Energy Psychology techniques such as EFT and Matrix Reimprinting.


EFT – short for Emotional Freedom Technique, is a technique where you tap on certain acupressure points, with the aim of releasing trapped emotions and negative energy. This release often leads to a reduction in physical pain, or anxiety.

My previous working life involved teaching English at the British Council and being a Textile Designer Maker. I have two children so I have direct hands on experience in the complexities of raising children. I have lived and worked in many different countries including Hong Kong, France, Oman and Pakistan.