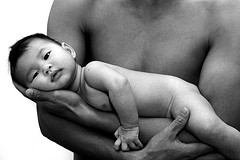 Homeopathy for Children and their Parents
By virtue of homeopathy's gentle, non toxic nature it is particularly suitable for babies and children. Homeopathy treats the individual rather than the disease, so the homeopath needs to find out how your child, as an individual is experiencing his or her symptoms.

Whilst I do not diagnose or treat specific ailments, clinical experience has shown that once the body is rebalanced there is an improvement in many areas of health such as reflux, constipation, sleeplessness, emotional probelms, stress and behavioural issues.

The remedies used are prepared from many different substances including animals, minerals and plants.

Homoeopathy complements other kinds of treatment, and can be used at the same time as orthodox medicine.